AGH PLUMBING & HEATING Ltd. Expert plumbers in Milton Keynes
Who can you trust the most when it comes to plumbers, central heating engineers, gas engineers, gas boiler engineers or Gas Safe registered plumbers in Milton Keynes?
The answer is AGH Plumbing!
Over 19 years of plumbing and heating experience

Completely hassle and stress-free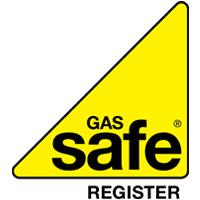 Gas Safe Registered Plumbers
We ensure you a comprehensive, reliable and trustworthy service as we have been established since 1999 with a huge, satisfied customer base. We offer qualified services by qualified Gas Safe Registered engineers. Here at AGH Plumbing, we provide our specialised plumbing and heating services to Milton Keynes, Northampton, Aylesbury, Buckinghamshire, Luton, Bedford and all the surrounding areas.
We install, repair and replace an extensive range of home appliances - From full central heating, boilers, radiators, hot water cylinders, power flushing, showers, gas fires, to cookers, we do it all!
You can also have a look at our work gallery to view our previous work and gather some inspiration for your next installation or repair.
We hope we can be the answer to your plumbing and heating needs. If you have any further questions or concerns, please do give us a call on 01908 310651 or fill out our contact form over on the right side of the page for a fast reply from one of our specialised engineers.